Time Management
Croatians have many excuses for not doing exercise, and major one is - not having enough time.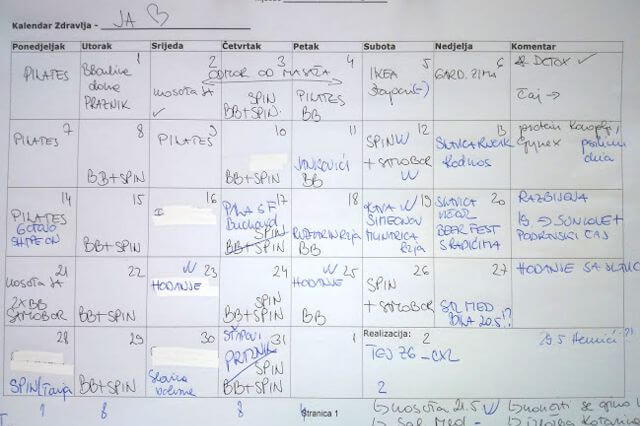 Laura Vanderkam's presentation "How to gain control of your free time" on TED is a great explanation to many explanations people tend to repeat: "I have children, I work a lot, I travel a lot,.."
Please check this great TED on: https://www.youtube.com/watch?v=n3kNlFMXslo
We create our life by choosing priorities. What are yours?
Author: Klara Benko

"Ako želiš promijeniti svoj život, nikad nije kasno početi raditi na sebi. Upravo tamo, u dubini, naći ćeš sve potrebno za zdravlje i dug život. Rado ću ti pomoći na tom putu".
See all Articles: Klara