Accepting Diagnose
Once I received diagnose infertility (idiopathic) I felt sadness, anger, disbelief.. I had a strong feeling "life is not fair".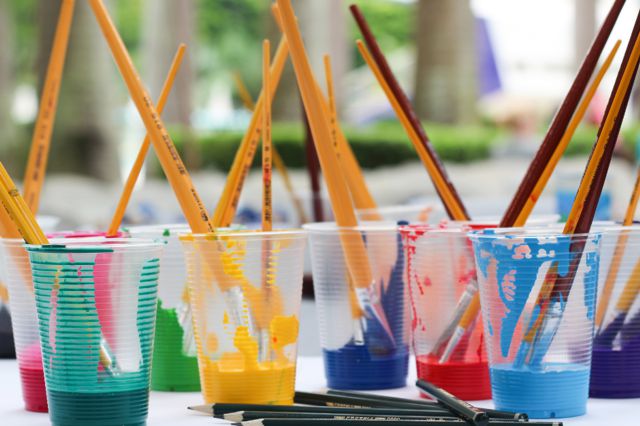 Even from our childhood, girls are pushed into mothers role: caring around dolls, caring for them, repeating our mothers behavior.. we are though how to be A Mom. Almost like this role is guaranteed to everyone!
But, no, not to you.
Through all this years I learnt to release my emotions. If I need I take a day to cry. Sometimes even more depending on situation. Reset is important to be able to continue.
Accepting diagnose means to set new priorities and push yourself into new directions that might have impact at your result.
In a therapy session, a bio therapist (later my teacher) told me: "Klara, child happens to a couple, not just to a woman." And this is how we started, together, searching deeply from nutrition, introducing new habits.
During this time I found out that in Old China, young women planned their pregnancy well in advance. They adjusted their living space to support calm and positive energy, placing around in living area pictures and art, listening to nice music, … They kept their energy and health high to be ready and to receive this Soul and gift from God.
Why woman today expect to get it at once? When our lives are heretical, daily healthy routine nonexistent, with no balance between work and family...
I like cooking, so improving nutrition and meals was not a problem. We don't smoke, and I had to become active in sports. Till the age of 38 I did not like any physical activity. But goal is the strongest motivator.
Creativity comes from the second energy centre. This is the place where we create and nourish: our projects, ideas, children... So I started creating: I drew cards, and small painting (so called), I arranged food on plates everyday, I used kitchen as space for creations.
There were days when I cried on the street just because I saw children chair in a car, or when I got my period, almost every time... so much sadness as I had a feeling that my body does not listen. Like it is not mine, sabotages me. It was hard to accept that I am a healthy person, and yet I do not have what is almost guaranteed to all women!
I needed 13 years to accept, with no tears and throat spasm, to say - I have no children. I needed 13 years to change my lifestyle, improving it in many ways though healthy habits, sports, listening needs of my body, developing new interest and career.
During this time I accepted that it is NOT given to all what we expect. That there is a Source showing us OUR path, and that we can use all we have to create the best possible. Or we can also destroy the good we have due to expectation, dissatisfaction, justice... I learnt to be grateful for what I have, mostly my health, partnership which was stronger by years, since we decided to stay together not because of children, but because of us! I decided to enjoy in new, exploring and searching for new boundaries that I can reach, in a new different way than I expected... and I am enjoying it.
You can also accept your diagnose, and become healthier and satisfied in your life. Steps that helped me were: working together, healthy nutrition, exercise, and setting new goals and personal growth
And than, maybe one day, one Soul will knock on your doors!
Good luck!
Author: Klara Benko

"Ako želiš promijeniti svoj život, nikad nije kasno početi raditi na sebi. Upravo tamo, u dubini, naći ćeš sve potrebno za zdravlje i dug život. Rado ću ti pomoći na tom putu".
See all Articles: Klara