Patience for your body – first step to pregnancy
For majority of people pregnancy is something that just happens. I hated comments of my colleagues when leaving for holidays "Watch out and protect". Yeah this is not easy...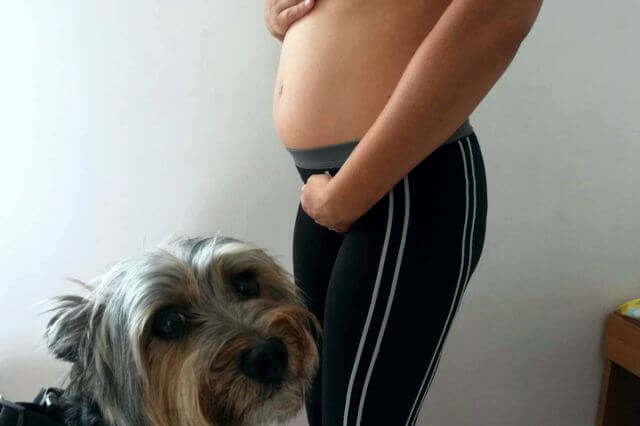 And for those couples, when pregnancy is not happening, this situation is hard, frustrated and long to expect. It will be even harder with no patience. Cause than there is no stability of your physical body (and mind), and consequently no result!
Petra arrived to my class just by accident (or not!). At the end of this class we talked about her fitness goals, and she said "we are trying to get pregnant".
Years before she participated in an artificial insemination with no results. Additionally, her partner died, and she needed time and strength to recover from trauma and continue with her life. And how things in life can sometimes surprise us, when she least expected she found love. Now, energized and happy she wanted again children in her life.
Her Initial status was good: regular physical activity, healthy nutrition, she spends time outside in nature and goes to relaxation massages few times per month... Much better than average!
So our focus of work was at her emotional and mental level where she healed generated sadness and fears (of failure; to be happy and enjoy life; to be condemned by others if she will not have children; shame since she was not married.)
She learned to release: control of life/ her own destiny (by now I should have been married and have a family), control of herself (I must explain my friends what is going on) and frustration with her body (to whom do you belong? I decided to get pregnant and you are sabotaging me?!) She also released expectations of others (her parents), need to prove others "she is worthy" (university degree, marriage and children equals being a good wife).
During our work she set two goals: first – to become pregnant, and second goal – was focused at her job. In this way she was not directed to one goal only, and therefore obsessed with it.
Through her everyday routine she improved her energy and mood, gained trust in life (again), started to enjoy traveling with her supportive new partner, she learned to accept her current body possibilities.
In short she:
– keeps her body energy level high (all her medical results improved, her menstrual cycle got regular, endometrial thickness improved)
– releases unpleasant emotions, and focuses on positive thinking
– set some boundaries and rules she thinks are good for her
– accepted her body, and learned how to support it
– was promoted at work
With the beginning of autumn Petra called and her pregnancy test was positive. She was overwhelmed and happy. Yes, she had to adjust her working duties, but she stayed physically active and her emotional mental work still continues.
We maintain our stability and energy level high by working on it regularly. Also we always track some fears and negative believes to be transformed. Luckily, once this process starts it gets easier as we know how to recover, and return into physical-emotional-mental balance. This will support our good health and progress in life.
Author: Klara Benko

"Ako želiš promijeniti svoj život, nikad nije kasno početi raditi na sebi. Upravo tamo, u dubini, naći ćeš sve potrebno za zdravlje i dug život. Rado ću ti pomoći na tom putu".
See all Articles: Klara