Woman in Charge
I wish someone have told more details about Intrauterine insemination (IUI), also that my hospital had a physiologist to support all women there. But that was not the case.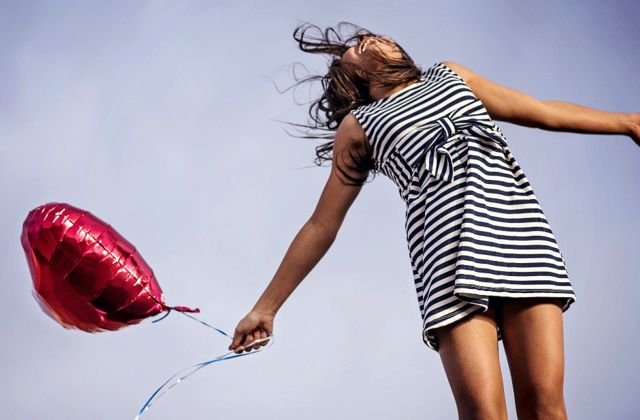 In my country when you start this procedure for treating infertility, you also get a list of documents needed to apply for IVF. One of those was a confirmation letter from a physiologist that you are suitable. So I met one, and our conversation was nice, talking about my (our) life, relationship, jobs we are doing, leisure time,... Among other things she also told me "You know, a woman goes through this alone".
I heard this, but I did not understand what she is talking about as I believed we are in this together. He supported me, and whatever I wanted he would say - yes, to supplements, going abroad for procedure, when I decided not go any more,.. Also we adjusted together in nutrition, sports,... He accepted my painting phase (sexual chakra, in charge for fertility and creation becomes stronger with certain activities), I visited different treatments (phytotherapy, acupuncture), he agreed when I decided not to work for a year to have a good rest and calm myself from corporative stress... We talked, we shared out situation as none else could understand our position.
So how can I be alone?
Unfortunately she was right. To certain moments he did not have access: he could not enter with me into operation room during transfer, when I was terrified seeing MY doctor is not there today (but on a symposium in Italy), he could not join me on regular procedure when receiving injections at 5PM everyday (he worked). He could not stay with me at home for two weeks after IVF waiting for IT to happen. He could not be with me those two hours laying in bed before leaving the hospital, where I met other women, and listened their stories as we were at the same room, with the same issue....
Those moments and thoughts were only mine, and days and situations so long!
It is true, woman is in charge here! As much as mans role is important, a woman goes through this alone.
This is the reason why is important to organize and empower yourself in advance.
Next steps can help:
1. 24/7 support – choose a friend or sister that will be at your disposal any time, ideal if she passed a similar situation; agree on terms of communication and what you prefer. I was not in the mood to talk about IT a lot. I had a feeling I was immersed in this all the time. This was tiring and exhausting, reminding me of failure. But when I had a need to talk, cry, or discuss it she was there.
2. Insiders – at the beginning maybe you will share your procedure and steps with family. But those people who love you tend to ask, suggest, trying to help in many ways with sentences like "you just relax and it will happen" "you are not the only one, it will be ok"...At the end I could not hear it any more – as I am "relaxed" and (im)patient. So I decided only my support team will know how I am standing.
3. Involve partner – it does not matter how simple procedure it is (weather you are going to on an ultrasound or take an injection) but that involves fears, thoughts, expectations - all in one moment! If you need his support on that day – ask for it. I did not do that, as I thought job is before me. I did not feel all this was that important and significant until a physiologist pointed it to me – You can be in such a stress, maybe you will not see a car on the street coming your way. Cause this moment is your whole World. Let him be with you."
And that is true.
4. Good care of your body – a baby happens to a couple, but Your body will have major role in that! In order to accept this being, prepare yourself the best possible way, just like you organize and prepare your home: clearing, dusting, washing the floors,... Clean all levels of your Being, deep, and detailed, and in different ways, your body and mind needs to be ready and energized!
For centuries women raised children, took care of families, feed them, supported, and gave themselves completely. The same gene is in you. Maybe asleep, still not shown, but not different.
Indeed, it is hard to be in charge; so much work, worries, responsibilities, but also joy and happiness. Wake up this mother energy within you!
Apply at klara.pensopositivo@gmail.com and answer my Questionnaire, and you will get free consultations.
And you will be a step forward!