When Worlds Collide
In Croatia there is an old saying "I take the road, and you the path to the woods". We all feel like that sometimes, right?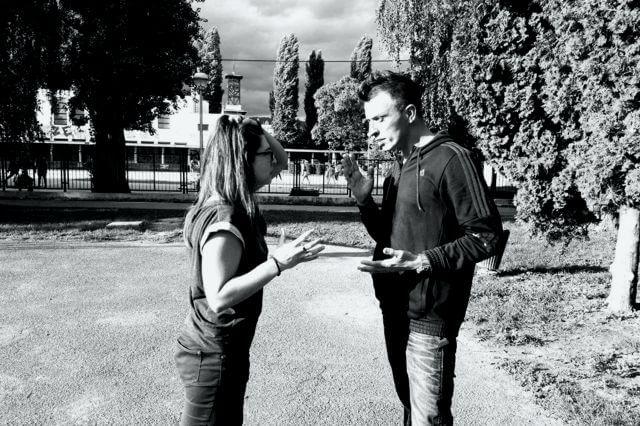 In those situations it seems we, and our interlocutor are from different Worlds, not speaking the same language, or going in the same direction.
How to react in these relationships when communication must occur, and it is hard. Here are some suggestions:
1. BE GOOD – if you keep your energy level high on everyday basis, this will help to be stable, better focused and healthy.
2. MIRROR, MIRROR – in every situation we learn IF we want to. Situations where communication is hard, and complicated give us opportunity to explore deeper our beliefs, and flaws. You can ask yourself: Why this person is so annoying to me? What do I need to learn from here? Why we met? What is the message? What is positive in her, and what in me? What do i feel (being less worthy, envy, angry,...)? Does this person reminds me on someone from the past? Where can I be more flexible? In this way you will be able to see the real face of the person in front of you not just the Illusion from your mind.
3. STAY POSITIVE AND DO NOT TAKE ANYTHING PERSONAL – mean and evil people are not many. The majority is not ready to change and they believe "but this is who I am". Sometimes they react with wish to help. Remind yourself of your own values, things why other people appreciate you. You can only change yourself.
4. ADOPT CHANGES - when it gets impossible to deal with, make some changes! Minimize meeting this person, if you need to communicate send an email or call. Before meeting her/him concentrate and stay in harmony. When at home or office put some essential oils in diffuser (or use spray). Oils like (geranium, lavender, orange) will reduce tensions, stimulate communication, love and acceptance.
5. BIGGER PICTURE – always remember that we are all part of bigger a picture. This person is given to us to learn the lesson. Will you skip it? NO. Send to yourself and her/him understanding and positive emotions, ask for guidance (from Angels) to solve problem in the best possible way. If you loose your temper, start from beginning, forgive yourself, and him/her,..
Maybe you think it is easier to escape – wrong! Learning is a process, and you will find very similar situation somewhere else. Once you change your view, beliefs and emotions – things will change. Also this will help you maintain good health and fortune.
PS 1 If you do not know where to start – explore internet for exercise that will boost your energy (yoga, Reiki, tai chi)... you can practice anywhere!
PS 2 We are aware of some beliefs and emotions that we have. For deeper insight learn new techniques or find a therapist.
PS 3 You might think "it is easy for you to talk" but in some periods of life I used these techniques for 2-3hours/day. I react to stress poorly (loosing weight, being emotionally labile, with poor focus) but Reiki and Thai chi help me maintain inner peace, good night sleep. This is how I charge during hard times. Find your perfect combination for good health!
Author: Klara Benko

"Ako želiš promijeniti svoj život, nikad nije kasno početi raditi na sebi. Upravo tamo, u dubini, naći ćeš sve potrebno za zdravlje i dug život. Rado ću ti pomoći na tom putu".
See all Articles: Klara