4 lessons learned in 2018
December always passes quickly. It is a beautiful month full of events, parties, giving moments, but this month is also ideal to analyze the year we have left behind.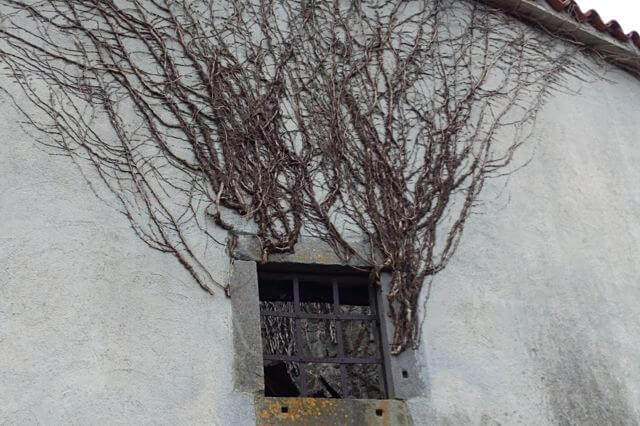 They say – wise learn from mistakes – so what have you learned?
If I am ought to describe 2018 in two word, that would be - intense and successful!
The situations when you feel proud, and aware for your achievements, when your hear is full because you see the change are not many. But those moment were present in 2018 in my life – so powerful, supporting, and giving the strength to continue
My daily rhythm is fast, I have lost of plans, arranged meetings even couple of weeks in advance. My job is a mix of different roles where I transfer from one to another often during the day. This can be tiring sometimes.
Maybe that is why I love my morning routine, when I chose priories for the day, by focusing on important issues I have chance to get the needle mover go on and keep my energy through the day.
Our business expanded this year! Thanks to Universe and hard working! Our club was chosen as a partner on a special project with a large worlds corporation. Many doors are opened, challenges, but also business opportunities. When you start working with a multinational company, the procedures have to be changed, the planning, customer orientation,...everything.
Coming out of a comfort zone offers us progress, than we learn, change, explore new ways of doing things, and that equals giving big effort! Just remember when you moved from elementary to high school!? It is not easy, right? New teachers, friends, environment, but all this gives you new knowledge and skills to master the life and your future!
Beside working with my regular client, and activities on promotion of health, I implemented new procedures, hired new employees, and prepared them to be ready! And here is where I got my first lesson in 2018:
NO ENERGY, NO STRENGHT TO EXPAND
I you work with people (desk sales, shop, call centers, massages,..) you need high energy! I meet many different people during the day, with different request, and the way they think... When I sit in from of a group, during Spinning or Pilates class, I have to leave my management issues aside. They are here, wishing to have a great training, they need someone to move them into better health and push them to reach results!
At the same time I work with individuals on their goals, they need me during the day, they need someone to listen to them, help them understand how to proceed,..
For me it is very important to be constant! If I suggest someone to take a better care of themselves, I know it is not easy but I am also doing it! I have credibility here!
During this year I realized how important is the level of energy in my life. I have a plan and I follow how I support my body thought the year. I consulted a nutritionist for better physical conditional and he said " with you I know we are talking about details". I reached results pretty slow, but I learned to be patient and accepted his advise "for the best result you need top discipline". Yes, it needs time!
I did my year medical examination, mammography,.... each month I went on a massage (so beautiful)... I took care of my skin, had my two weeks detox in January, drink a lot of herbal tea, and take food supplements. I exercise regular, meditate and keep my emotions and believes under control, all this gave my strength to proceed through this hard working year!
Every battery goes down if we do not refel it on time. Despite all my green activities at the end of the year I felt tired and down with my energy. I took Biorezonace tretament to support my body. Today life is so fast and tirnig, so it is not questonalbe If we are getting out of balance, but importatn is to realaze it and return back on healthy lifestyle.
Questions for you: What can you do to inhance your health? Can you eat better? Exercise more or start? How can you keep your menthal motiviation?
RELAESE AND LET GO
My second lesson in 2018. was to understand when terms are not favorable. Just like a plant which can not live outside during winter, for some project is just not the right time!
You can push, motivate yourself and others, be persistant but also loose energy and entusiasm! If you give 120% and little or nothing happens, than idea needs to be revised or it is not the right person to do it with, or more time is needed. After doing so for few years I decide to let go - 3 projects!
Where can you let go? Where do you show lack of strenght? Where are you trying to prove something and to whom? Who supports you with regards to your project?
LEARN FROM THE BEST
Progress in life is possible only when we learn! Without exploring, going deeper into the field of interest, refocusing we are staying on the same place, blaming others for your failure, or criticizing ourselves. Learning never stops, and as a part of process we can see lectures in everyday life... if we want so.
Last year I learned from the best source I could find.
Also, I was even invited to a special workshop led by the best worlds sales persons. Unfortunately, business mode offered was not acceptable to my inner feeling so I decided to skip it. Something new is coming, I am opened.
Do you have time for learning? Who is you mentor in life and at work? Where do you want to expand you knowledge?
ACCEPT PRAISE
Since I was a kid, at least in our culture, I have been listening conversations like: "this is so delicious" , and other side "oh that is nothing, you just mix all together and get it, not worth mentioning"... And the fact is that beside everything, cake, tasks, project you need to invest time, effort, money, have surly some mistakes, and again giving time, and do it all.
This year I learned to accept praise and enjoy in it. I learned to accept the praise for the work I have been doing. At the opening of the new studio my heart was full, joyous. Years of hard work, including weekends and holidays, many moments of change, analisying, many instigations create the fearness to relax, and doubting the success is coming. But it does! And than you MUST accept it and enjoy.
Going thought these special moments without enjoying it, openly show your proud, your happiness to be pushed aside is like running through a life or not to praise child for its success. And you would praise your child, right?
In which area you can praise yourself? Can you accept and show others you did a lot, and where? Are you loosing you motivation? Where can you be more patient to succeed?