Love (Green) Saturdays
I am thrilled with my Saturdays since I discovered nordic walking! But what makes them so special?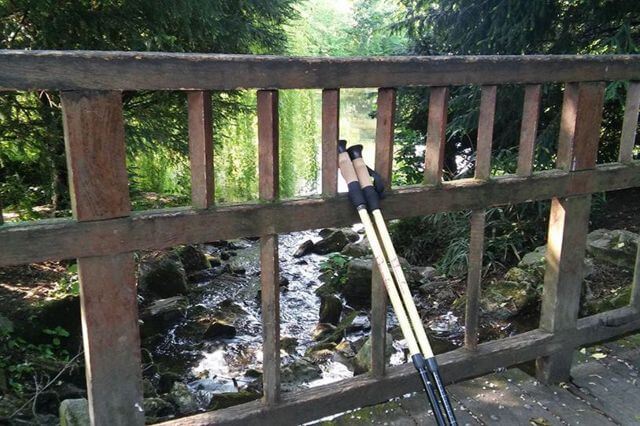 Recently I noticed through my Calendar of Health, which I am using for more than 2 years, that I do not go into the nature very often. I started to think how to change it, and bought nordic walking kit. First few times I joined organized group of walkers and than I started on my own.
I am so looking forward to every Saturday because:
• I learned to notice our Planet, appreciate seasons and see the beauty in Nature all year long;
• I restart myself from events (clear my mind, release negative emotions, return to my true values);
• in woods you see that there is plenty of everything for all of us (tree has enough of juices to grow, ants collect food, only people go around in fear they will not have), the Universe always provide!
• during my walk there is no rush, I keep pace with my body and have tempo I can follow;
• it is relaxing as all around is in harmony, birds flay, tree grows, animals move slowly;
• I grow as I learn what is necessary, exp. I often release control of myself (a big thing for me!), instead of following planed rout I let my intuition to dictate direction and tempo.
Those 60 minutes that I give to myself, fill me with joy, energy, and optimism for the whole week ahead. I enter my day in peace knowing I did something good for myself!
My Active World is a holistic program, and you can follow it too, no matter the location where you live. Program will strengthen all levels of your Being. Family, partner have big role in our life, but here is also work, social life, friends, culture (cinema, theatre, museum), nature time, and time for ourself. All are necessary to cultivate in order to stay happy and healthy!
Calendar of Health shows which area needs your support. I had to improve time in nature. If you feel your time in nature is poor (or non existent) join me.
Author: Klara Benko

"Ako želiš promijeniti svoj život, nikad nije kasno početi raditi na sebi. Upravo tamo, u dubini, naći ćeš sve potrebno za zdravlje i dug život. Rado ću ti pomoći na tom putu".
See all Articles: Klara