Taking Out Mental Trash
While driving the other day I red a sign - Scrap Mental?! The right sign was of course – Metal!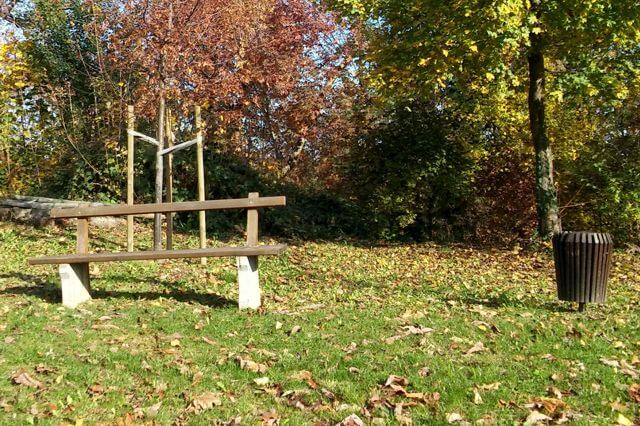 Playing with these words I started thinking if we ever evaluate of our mental "waste"?
Garbage is taken out on regular basis. Our home must be nice, neat and clean so that we can recover and rest. If garbage gets to the stinking point flies would come... we don't ignore situations like this, right?
But how do we treat our mental waste? Our emotions and beliefs? If not treated or transformed properly, our emotions and thoughts, also accumulate somewhere on our body. Especially if you nourish them on everyday basis exp. "Stupid neighbour, look how he leaves his car"....
The next four steps will help you keep your mental trash in order:
CHANGE – be aware and follow your thoughts through the day – change negative thought or emotion every time it comes – like "i don't have time for lunch". Stop! And remind yourself that without good nutrition and food your health will be ruined. You can not work and be focused without break – take you lunch break, eat something healthy and breathe! Respect yourself.
RELEASE – Don't stick to negative scenario, it will drag you back again and again. Release it and heal. Transfer negative emotion (ex. sadness) into writings, your loneliness might help others by understanding they are not the only one feeling the same. Or just breathe this sadness, and after while when feeling better (you will recognize the moment in your body), start breathing Sun, joy,...
FREE YOURSELF – some patterns or beliefs are not ours, they belong to your parents, teachers, or nanny. Follow your thought, change those you recognize (exp Life is hard. Is it? For some people it is not.)!
OPEN AND HELP – your experience can help others that are in similar situations. If you know how hard is to get divorce or go through IVF give support to them. You will help, share, and others will appreciate it. Your self-esteem will raise and you will have more respect for your self.
DO RESEACH – ask yourself – what can I do better? Be patience, some patters are here for years therefore well hidden. Luckily it gets easier to reveal our patterns.
Maybe you will think "this is a lot of work", and YES, IT IS! But you have all your life ahead! If it get too hard find a therapist who will lead you though hard parts (techniques like Soul work, Biotherapy of karmic diagnosis, Gestalt). Today even fitness programs are focused on body and mind (yoga, body balance, spinning,..).
What we believe, becomes our life. Our choice is – to progress or suffocate in our own trash.
Author: Klara Benko

"Ako želiš promijeniti svoj život, nikad nije kasno početi raditi na sebi. Upravo tamo, u dubini, naći ćeš sve potrebno za zdravlje i dug život. Rado ću ti pomoći na tom putu".
See all Articles: Klara