What is your excuse?
I talked the other day with a friend about sport, and I got surprised when suddenly she said "It is easy for you, you are alone, but I have a family".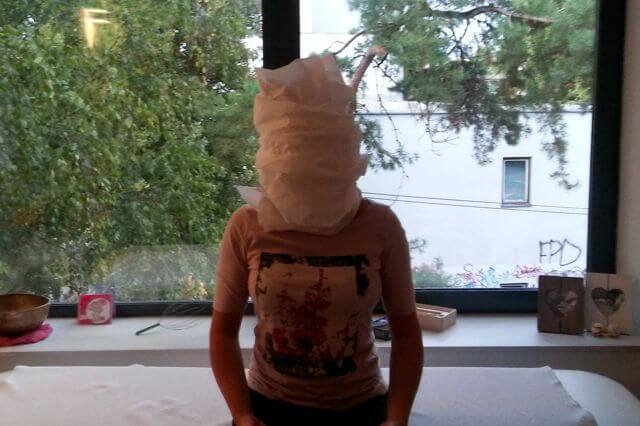 At first I wasn't sure if she is trying to undermine my life or was this just an excuse?
Later after thinking about this I came to few conclusions:
• EXCUSE FOR INACIVITY – many have different excuses but mostly they are family, work, children. It is easy to hide, to convince themselves and others that they do not have time because of THEM. For those people this makes sense.
• SEPARATION FROM OTHERS – some believe they are different then others "you don't understand I am not like this, I can not do it" - Ego works great, among 7 442 billions of inhabitants only THEM are different!
• FEAR OF FAILURE – if a person never exercised before or on contrary someone started many times with no success it is understandable they have fear of failure (and are afraid of others mocking them).
Here are some advises how to overcome this:
1. Find an activity that makes you happy. Participating in activities you enjoy you will stay longer involved.
Eight years ago when I started working in a fitness club, it was obligatory for all employees to be active in sport. I started to explore programs we had, and finally I found Spinning! I need two years to relax and start enying classes. Today, when I lead a class sometimes I think "wow this is my job!" But it was not easy always, I needed 38 years to find activity that I like! Still often I am surprised how my body reacts, moves, and enjoys, feeling ALIVE ! I never had this before!
Today is great time with regards to sports; there are so many different activities (indoor and outdoor) !!! Not to mention all fitness gear, beautiful! Ex. running and nordic walking are free exercises with no expenses!
2. Read, search, surf on facts that will explain you why certain activity is right for your body!
Not having a family, does not mean a person have NO life! Many people in that situation focus to their jobs, travel more, and do a lot on personal growth. Beside, we don't know what is behind their story. My story lasted for 13 years, that is how much I fought with infertility. Exhausting, painful, hard in short. At the end I chose to accept my body (as I am healthy!), and enjoy the World as much as I can, the way I can. Do maximum with what I have!
Also, numbers show that high educated persons care more about their body and health, as they realise how stress, long hours of sitting, tensions lead to disease. Understand your body, and its limits.
3. Involve people around you, to be your strength and support.
It is all in our head so are our beliefs "if i had more money, time or sth, I would exercise more, do more research and enjoy in hobbies...." Find what are your believes on sport, recreation in your family. What thoughts and emotions appear when you go to the gym: "How do I look? Do I compare with others? Do I feel stupid as do not know a lot?"
If every time when going to yoga class, someone says "waste of time and money" maybe you will have to talk to this person, explain why this is important to you, what are your benefits when exercising. You must exclude saboteurs. Those with good intention (where they act from fear) will adjust, and even help. You will be surprised! The other, mean, you do not need.
4. Better start earlier, than later
We all know exercise is important, especially if we want to stay healthy and strong. Problems like (back pain, insomnia, migraine,..) will not disappear by ignoring. Also taking medicine, without finding true reason of disease is like throwing trash under the carpet! The problem is not solved, but grows and frustrates us, destroying our body energy level – and at the end comes out!
The question is – Why I avoid taking care of myself? What are my excuses? Why I postpone all activities as I understand it is harmful for me? What are true feeling behind?
In the alternative healing world I entered at the ago of 25 having often inflammatory problems. Doctor's explanation "sometime is it like this" was not acceptable for me, neither taking medicine. I decided to return health and balance on a natural way: with breathing exercise, recovering with food supplements, exercising and treatments (soulwork, reiki, shiatsu, pranic,..)... Even today when I overreact my body shows signals "you are not going into right direction" – than I change my daily routine introducing additional exercise, rest, treatments, ...There are many ways, find yours.
At the end it all comes to what I expect from my life?How much I appreciate myself? How long I want to live and how? Do I want to enjoy and how? When you get these answers, you will open your schedule and time for yourself!